17+ Best Floating Shelf Ideas
No matter how spacious the home is, storage space for the favorite collectibles is something we all yearn for. Floating shelves are stylish, sleek, and fun if are mounted correctly.  They have been in business to provide a great room to put your things on display – be it a crystal menagerie collection, books, mirrors, or succulents. They are quick to install and are inexpensive. Not to mention their role in giving your place beautiful floating vibes. Here is an intensive guide to unearth some insane floating shelves decorating ideas. 
Oak Floating Shelves
Storage hacks are needed at almost every corner of the home. See how beautiful this oak shelf installed over the fireplace looks. Isn't it adding an instant improvement in the atmosphere?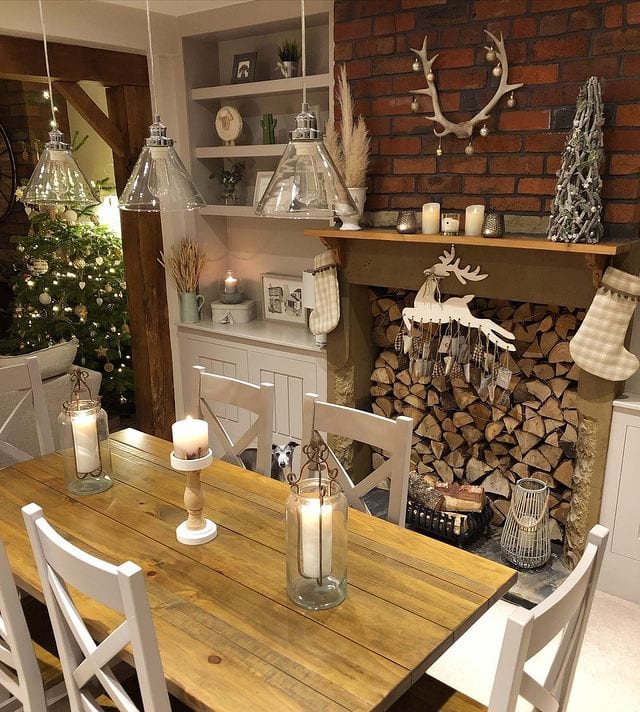 Source: Instagram
Shelves like these have everything from easy installation and perfect rustic aged look to smart bracket brackets system and stylish and decorative end caps. Now decorate the shelf and bring the room together. However, install it with the right-sized brackets to make sure it is level.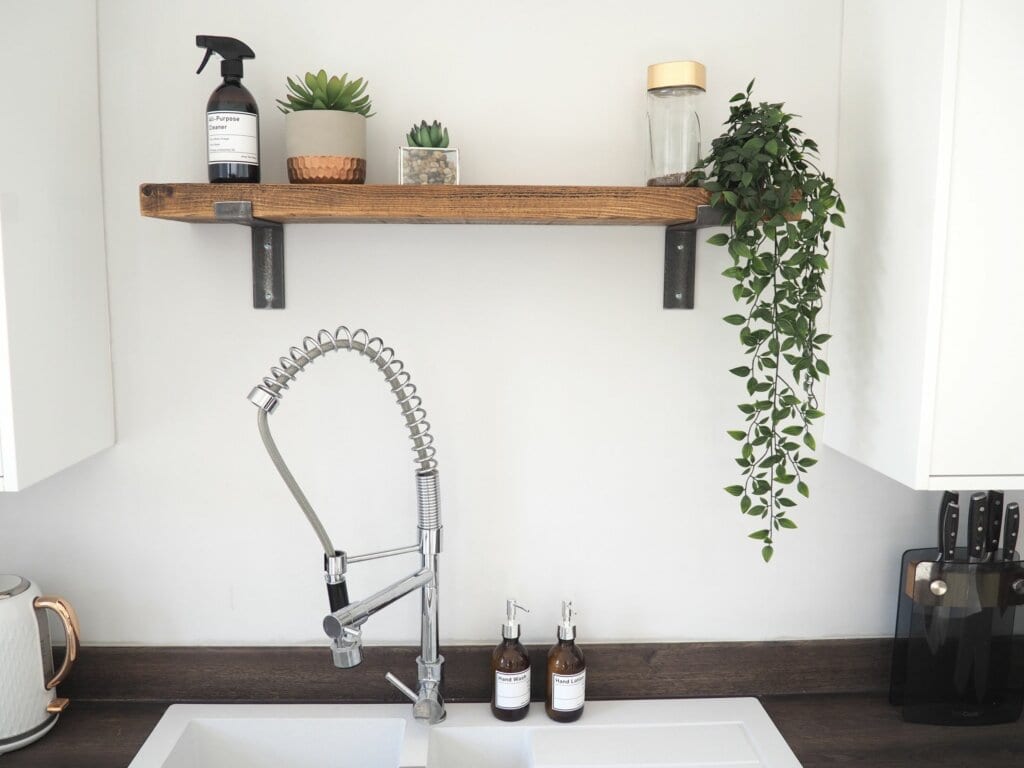 Light Oak Floating Shelves
Shelving is a must to keep your place refrained from untidiness. Light oak floating shelves like this are easy to create and affordable too. They offer to showcase your favorite ornaments, books, mirrors, succulent photo frames, and more. The best part is they will not take any ground space yet instantly make the corner more dreamy and functional.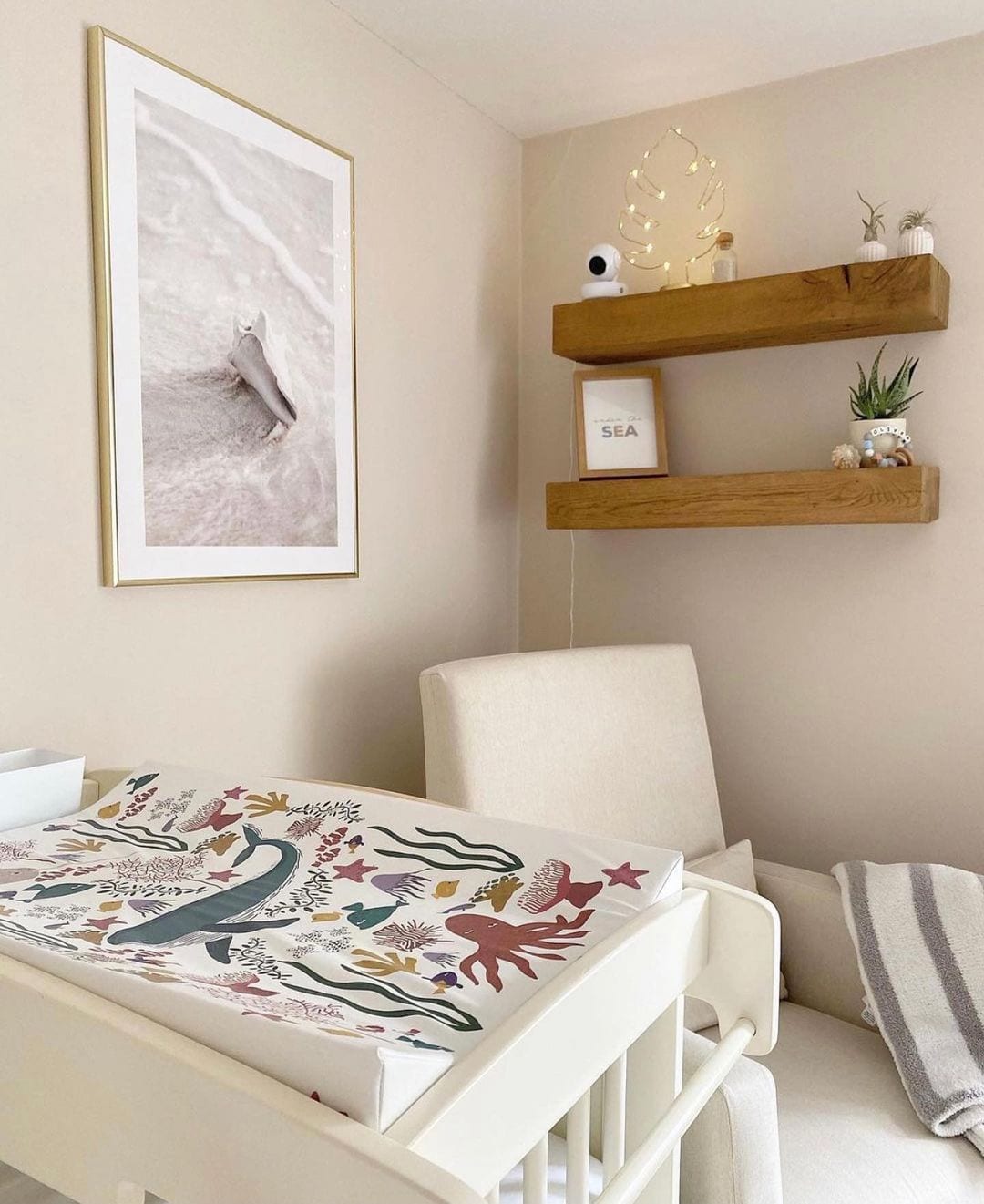 Source: Instagram
There will hardly be a person who does not adore the artistic transformation of oak into the great looking floating shelf.  You can create anything from the oak however creating a functional and frugal shelf from this has always been the best part of our craftsmanship.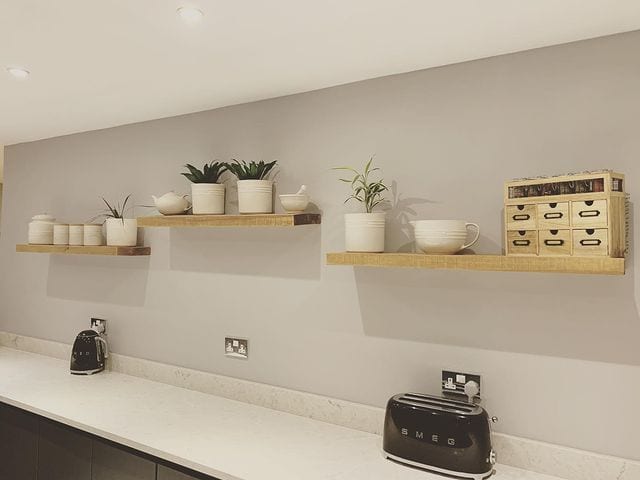 Source: Instagram
Rustic Oak Floating Shelves
We emphasize creating shelves because they are simple, inexpensive and so easy to create. These floating shelves are made from oak hence no cost is involved in making a shelf like this if you have the right supplies in your hand. You can create several shelves like this in a day.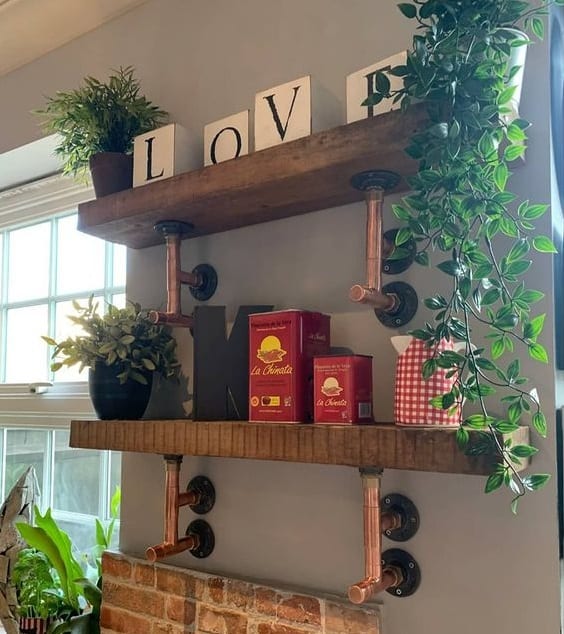 Source: Instagram
We adore this rustic branch shelf. It is beautiful, practical, and frugal at the same time. You can always show off your woodworking skills by trying out such projects, when you start off a project like this, the possibilities become endless.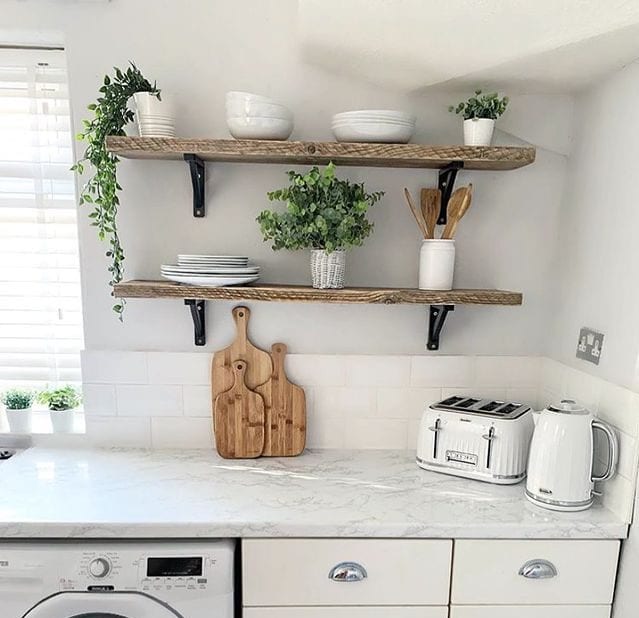 Source: Instagram
Grey Oak Floating Shelves
Vivacious color and the amazing texture of the wood will be the solution to enliven your place. This is perfect for contemporary homes as it perfectly blends art with function and gives the place the best and most welcoming vibes. However, make sure to go around and choose the best item from the home to display on this stylish looking floating wall shelf.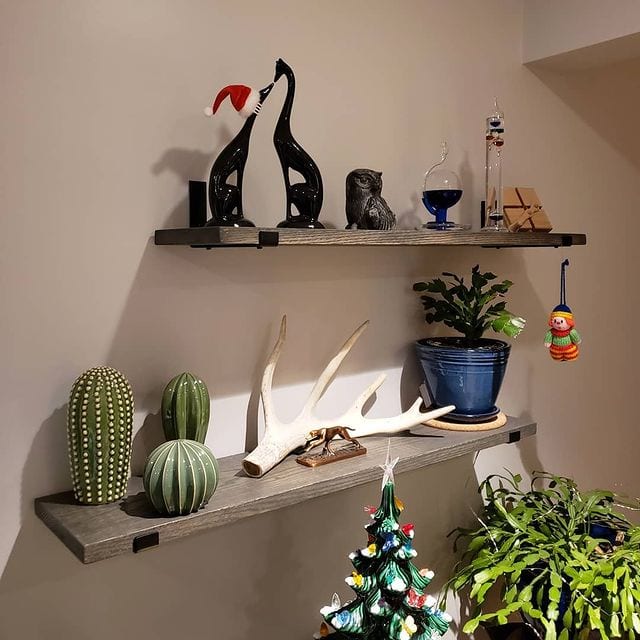 Source: Instagram
Solid Oak Floating Shelf
If closets are stuffed to the grills, why not you consider stashing frequently worn fashion on the shelves of a platform bed. An out of the box idea  and the extremely functional project will go a long way in making your home clutter-free.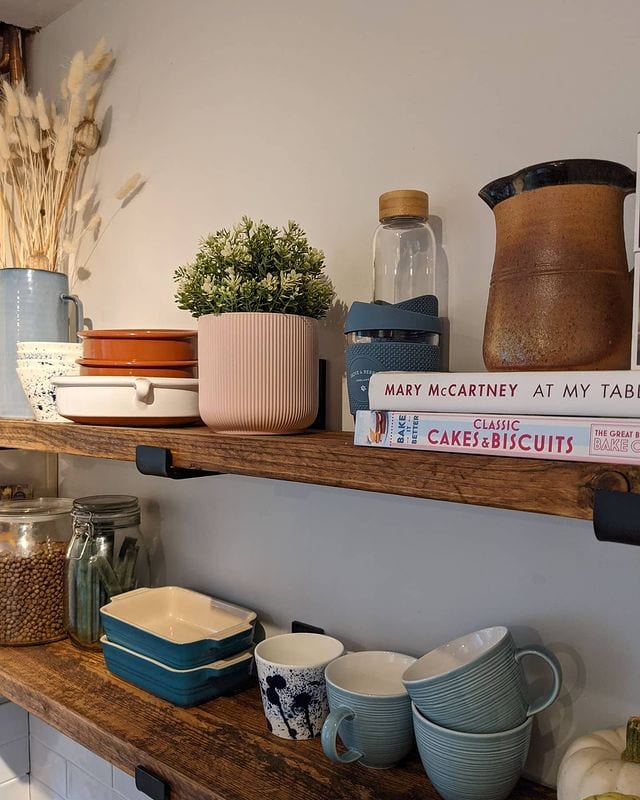 Source: Instagram
Have an old storage system in your toilet, why don't you give this an upgrade by creating something similar like this stunningly creative shelf installed above the sink. You can install it like a typical floating shelf and are reinforced for the added stability. The best part is, they are rustic and can give you the load of storage space.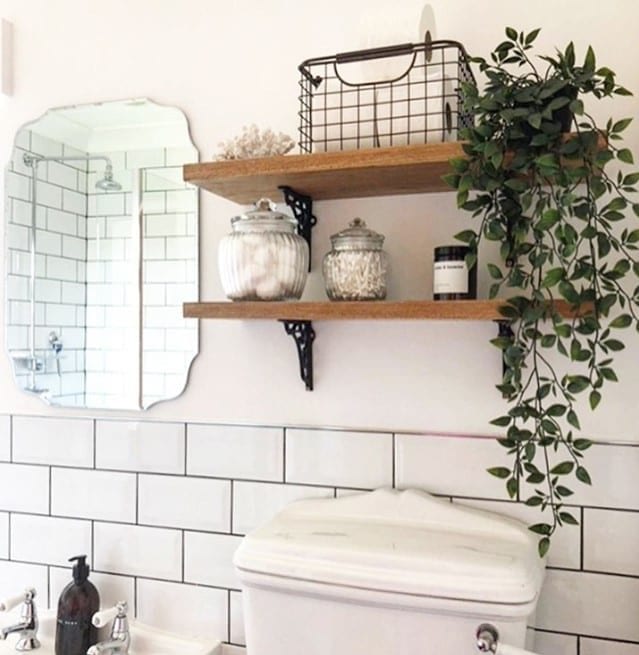 Source: Instagram
If you are skeptical over making purchases over the internet because you always question quality then look no further and buy from handcrafted shelves – bespoke designs offer lifetime durability. Adding topcoat finishes to a shelf to protect it from scratches and allowing the rustic color to show through is important. 
Oak Floating Shelf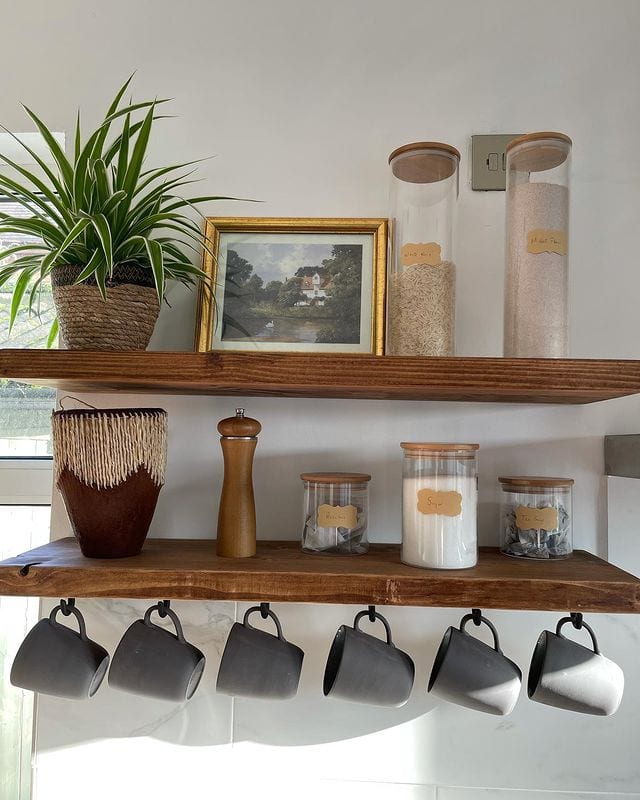 Source: Instagram
Looking for an accent to transform your room. Have a glimpse of this oak floating shelf that not just adds functionality but also keeps the cost down. There are a variety of factors to consider for creating a handy floating wall shelf for storing and displaying your favorite collectibles. The manufacturers you count on have always been the most crucial in determining the quality.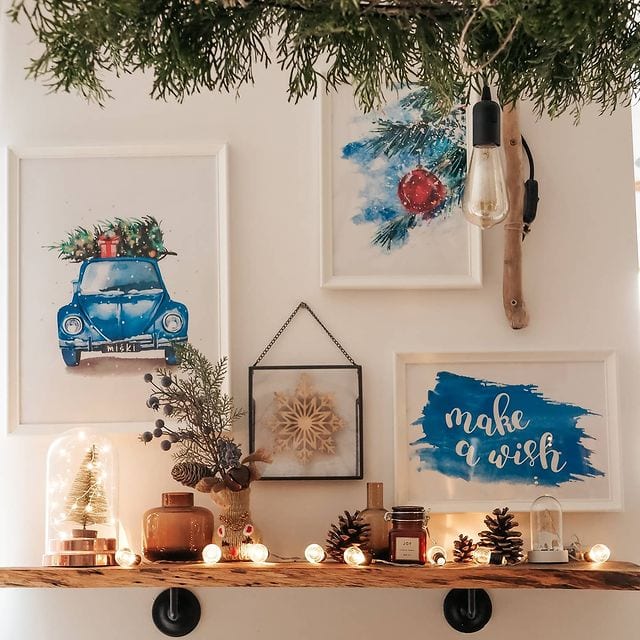 Source:  Instagram
The color and grain of the wood always play a foremost part in the durability of a floating shelf. Oak shelves have always been the sturdy yet inexpensive variant of the wall-mounted shelves that look stunning and create a viable distinction in any corner you install it. 
Floating Shelves with Drawer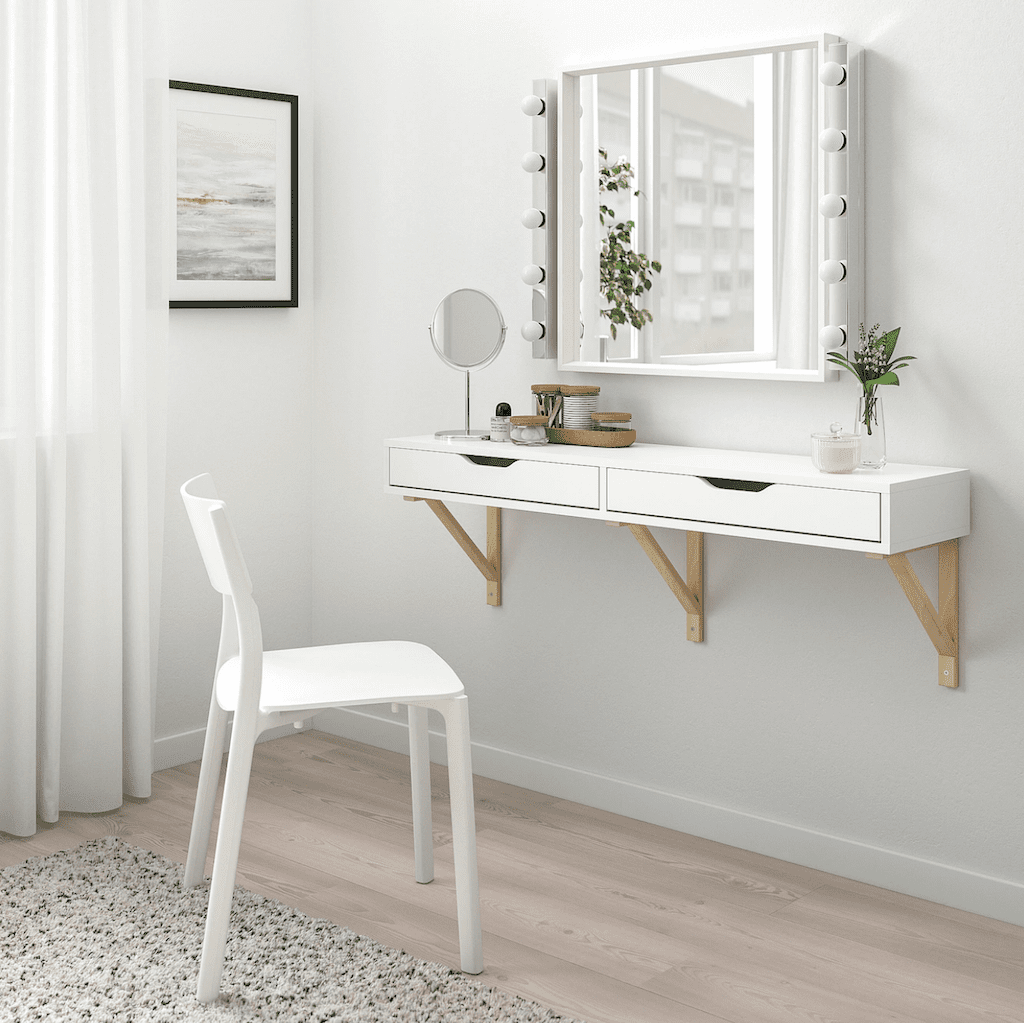 Well, it is not recommendable to sacrifice the entire wall to a home library. Build a wall-mounted shelf with a drawer like this and lodge up high on the wall. Now, fill it up with artwork, books or some insanely great looking accessories. The few comfortable chairs will have you quality reading in no time. 
Pine Floating Shelves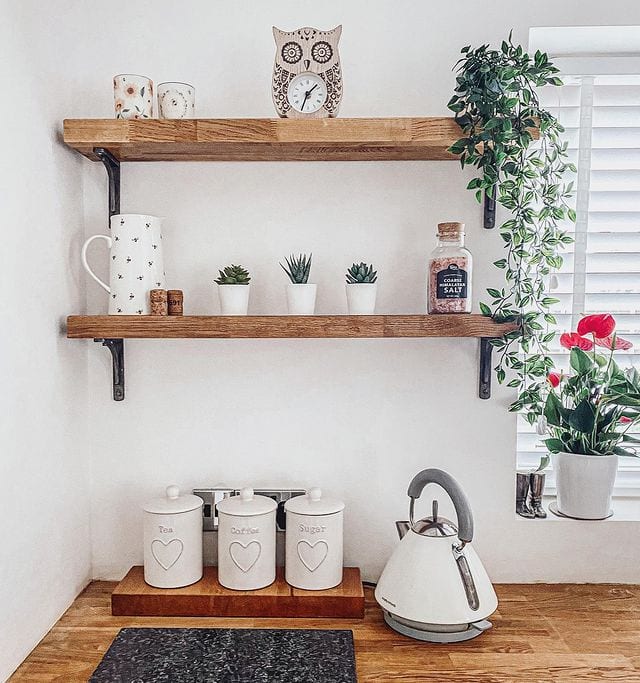 Source: Instagram
Imagine building a chic and handy storage unit for the outdoors with the help of reclaimed wood and some screws to secure it to the wall. You can either install it in your basement and garage to store essentials. The project is super cheap and this is why we LOVE it. You can paint it to amp up the appearance and keep it safe from the changing weather conditions.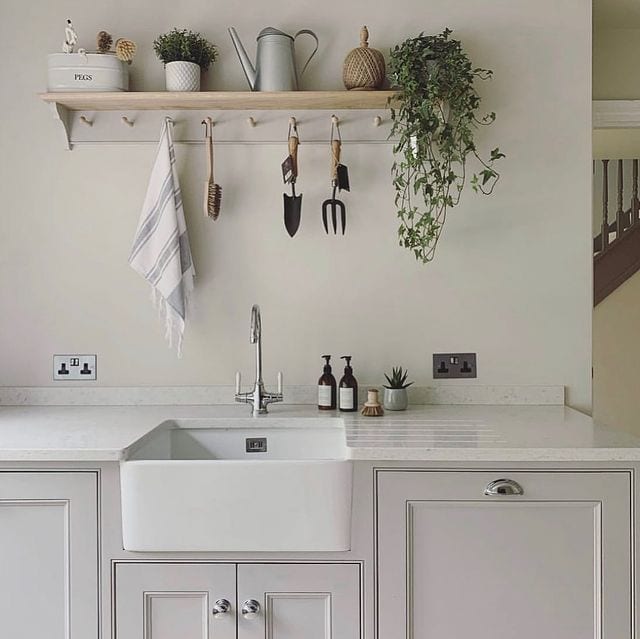 Source: Instagram
Eco-conscious commuters with not enough space in the basement can park their ride on the wall. Keeping the storage fact aside, have a close glimpse at one of our favourite pine floating shelves. This idea is not easy to execute for a noob, you need to be a handyman to create a contemporary piece like this.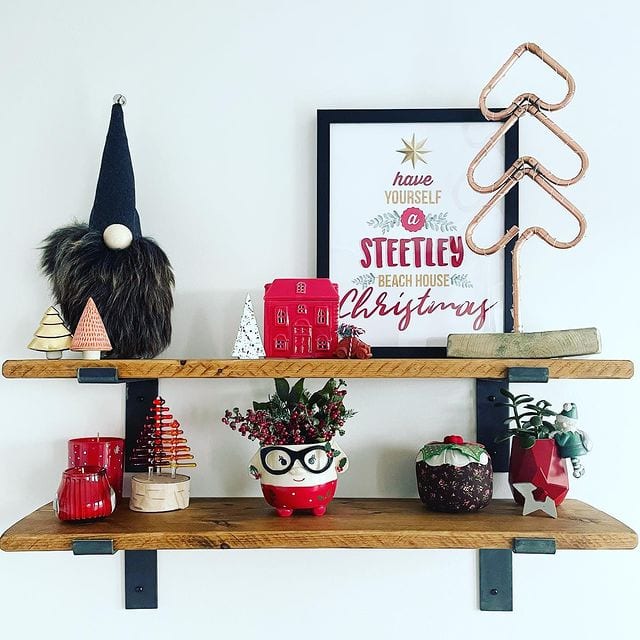 Source: Instagram
Are you sick of binge-watching? Now pursue the pages of bestseller magazines in the living room reading nook. Bring a comfy chair, a great looking lamp, and a minimalist yet sturdy reading rack like this to create an inviting reader corner. 
Solid Pine Floating Shelf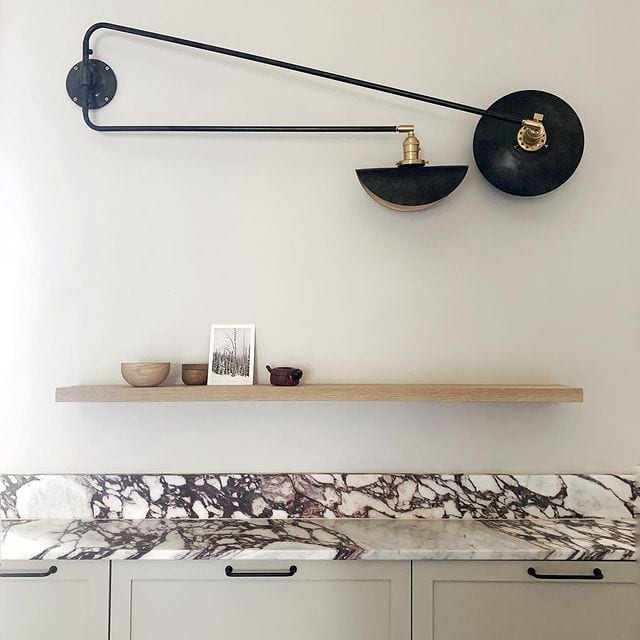 Source: Instagram
Floating Shelves like these are made bespoke from a single premium made solid pine. It is indeed unique and features beautiful and alluring characteristics that can create a lasting impression. However, make sure to install it on a good wall so it can conveniently hold 50 kg weight.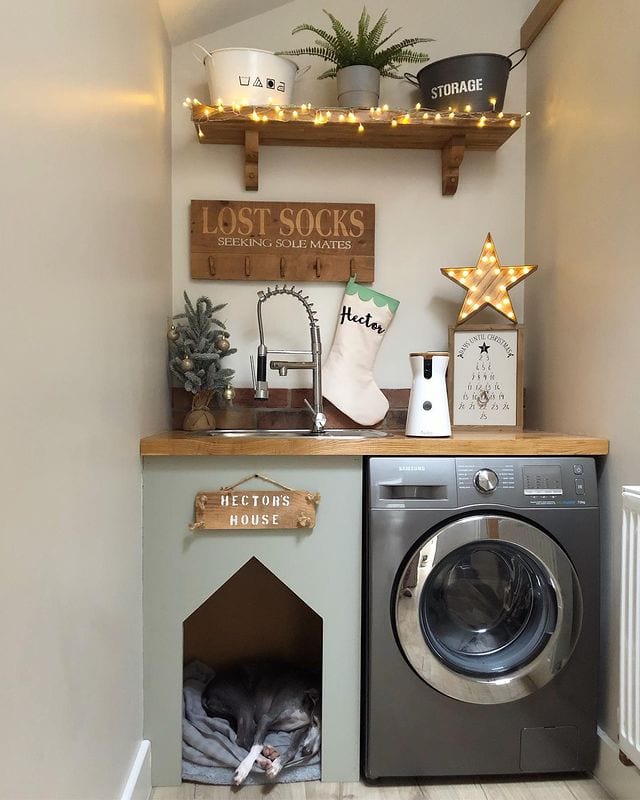 Source: Instagram
The perfect blend of coziness and function can be seen from this beautifully compact and extremely handy shelf that you can build in an hour. Wait! Have you seen how cool Hector is looking! Why don't you then treat the fur baby to a Christmas present which you can both enjoy!
Rustic Pine Floating Shelf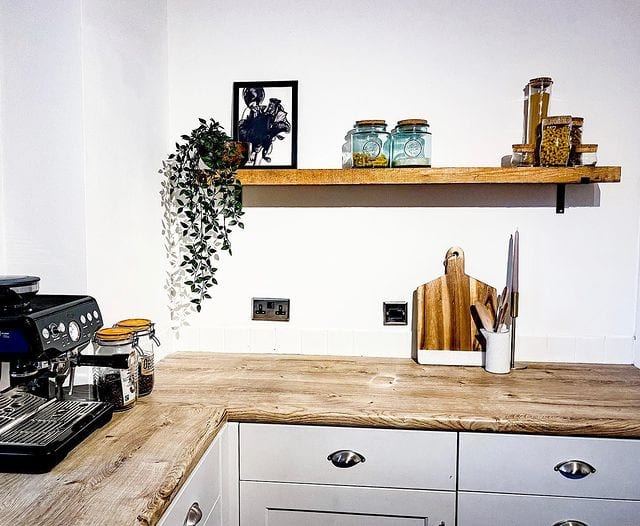 Source: Instagram
Creating a rustic pine floating shelf like this is one of those jobs you wish you never started, but it will be worth it in the end! Nicely sand and a stain and then it's done.
White Floating Shelves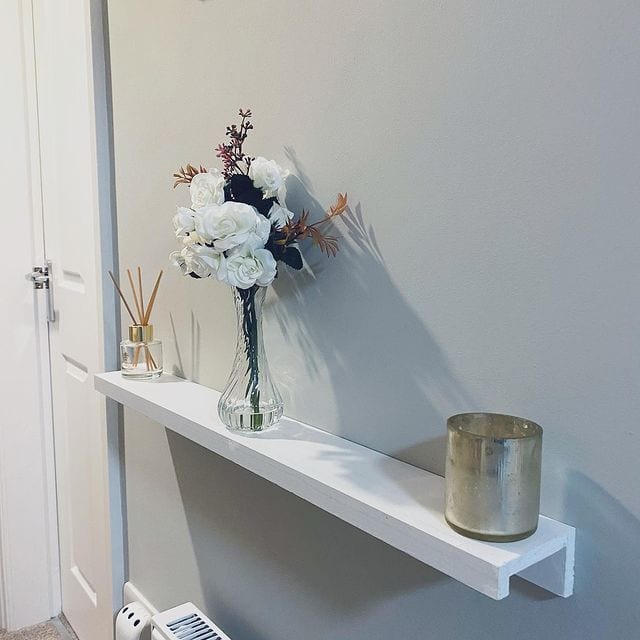 Source: Instagram
A clean design featuring a discreet and invisible mounting and hidden suspension brackets will worth each penny spent. The white paint oozes more elegance and perfection in this design. Put the best items on display to double the charm.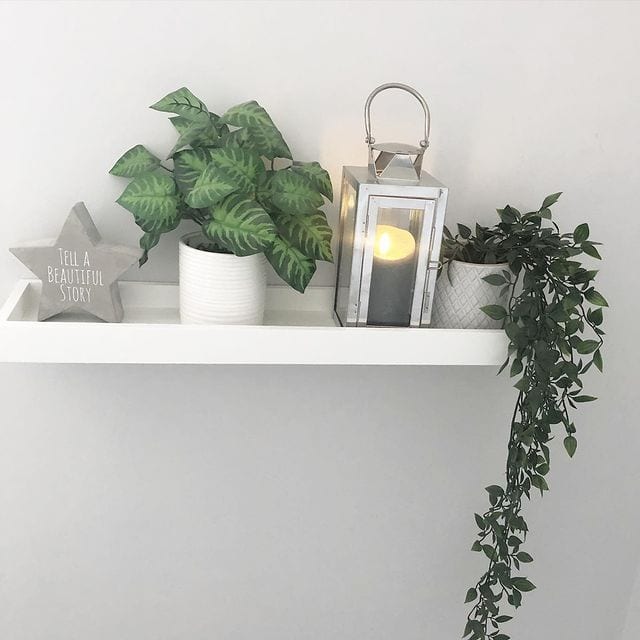 Source: Instagram
Do you have an unused corner craving for decoration? Oh! Need some inspiration to get started! Here comes the brilliant and easy to create an elegant white floating shelf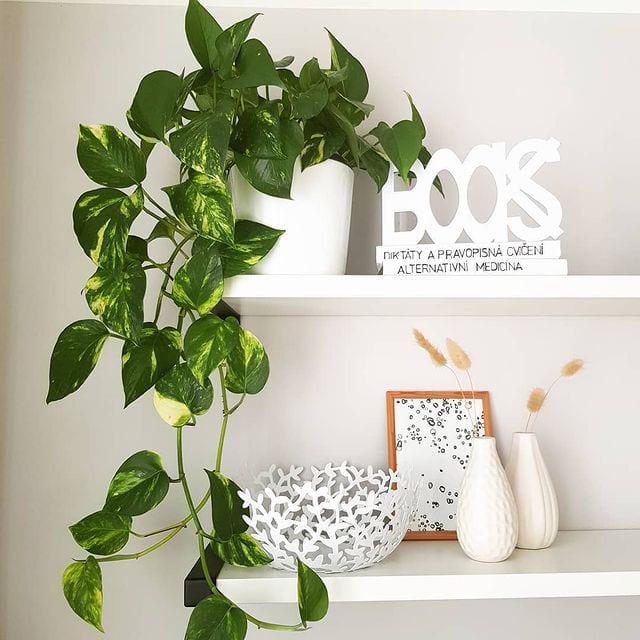 Source: Instagram
The whitish floating shelf holding a succulent and some frames can take the decoration to the whole next level. It will be worth every second spent on the project.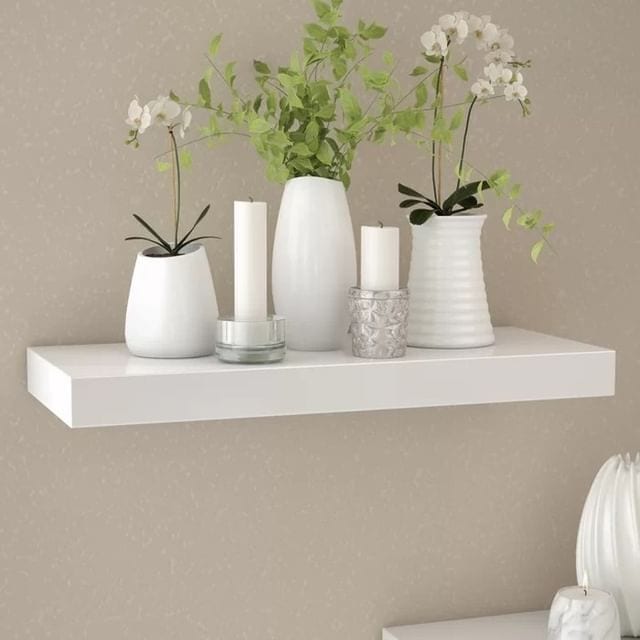 Source: Instagram
How cool this new addition will look in your airy and light living room. Floating shelves with a white finish can be perfect for a kitchen to the living room to ooze welcoming and peaceful vibes. 
White Gloss Floating Shelf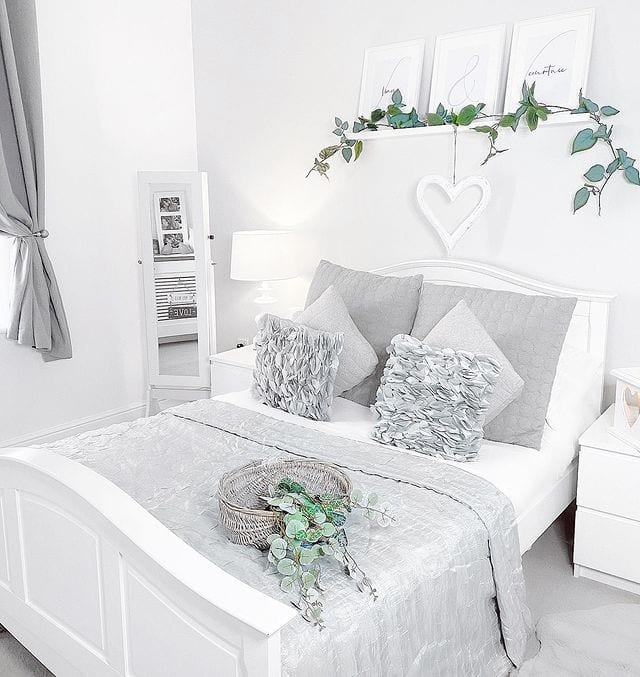 Source: Instagram
Shelving units do not just reduce the clutter but are great to depict your personality. Elegant shelves with finishing like this are perfect to show your tastes and preferences in furniture.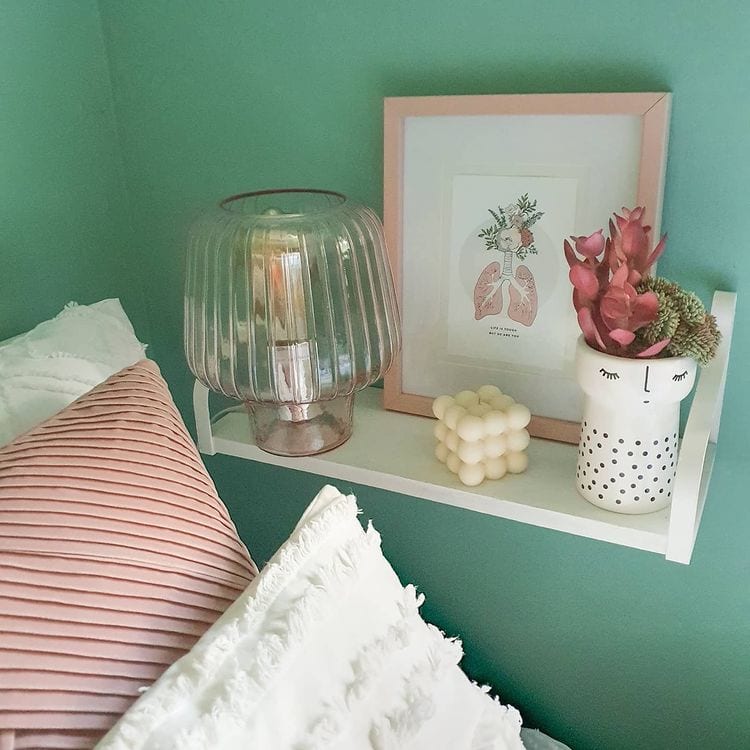 Source:  Instagram
Collect cute little bits for this side shelf.  I love the pieces above it so much. This little shelf is the best alternative if you can't have a side table or lacking space in it. This bed is in a nook between a wardrobe and wall
Floating Shelves for Kitchen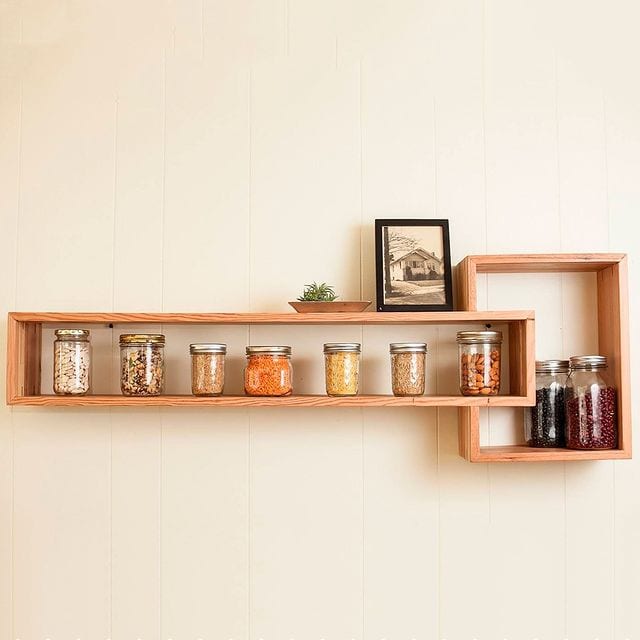 Source:  Instagram
Farmhouse style kitchen shelves are created either from stained or reclaimed wood. But you can use any type of wood to open space in contemporary style in your kitchen. For extra safety, it will feature a metal bar that functions to keep your items tucked toward. 
Triangle wooden floating shelf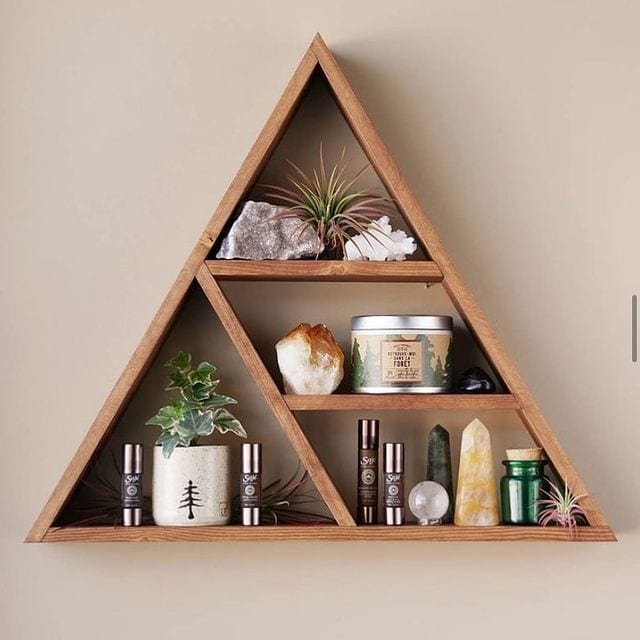 Source: Instagram
Do you have an unused corner of the home? Let us together turn into one of your favorite spots in the house. The shelf is beautifully stained and can amplify the decorative value of your place. Spare some time this weekend and challenge your woodworking skills by trying something different like a triangle wooden floating shelf.
Floating Bookshelves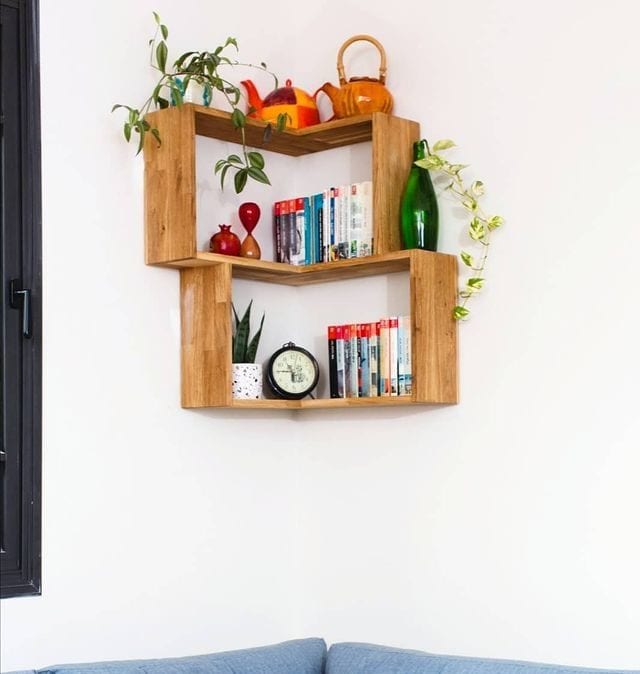 Source:  Instagram
Are you sick of binge-watching? Now pursue the pages of bestseller magazines in the living room reading nook. Bring a comfy chair, a great looking lamp, and a minimalistic yet sturdy reading rack like this to create an inviting reader corner. 
Hanging Floating Shelves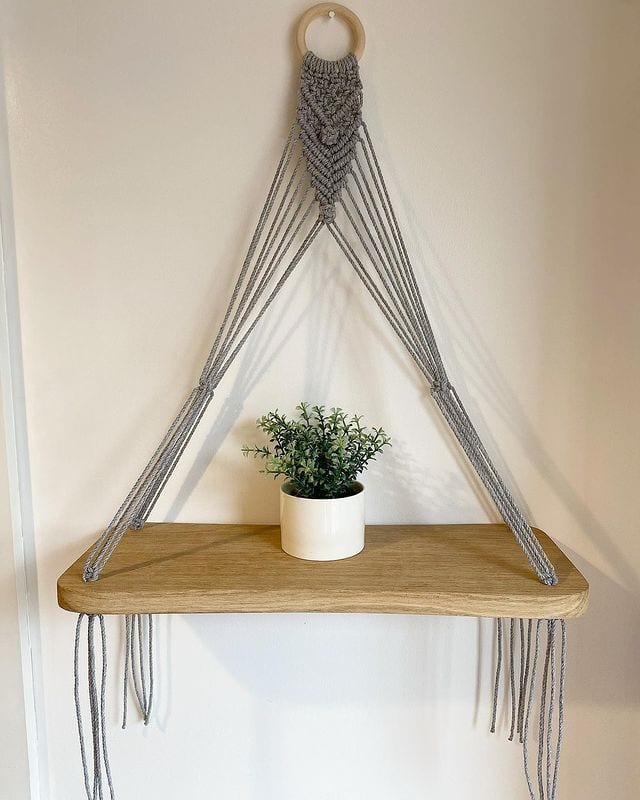 Source:  Instagram
You can hang the floating shelf by using different techniques and hardware with simply no tears and frustration. However, always be sure to affix it to a supportive base in order to avoid shagginess.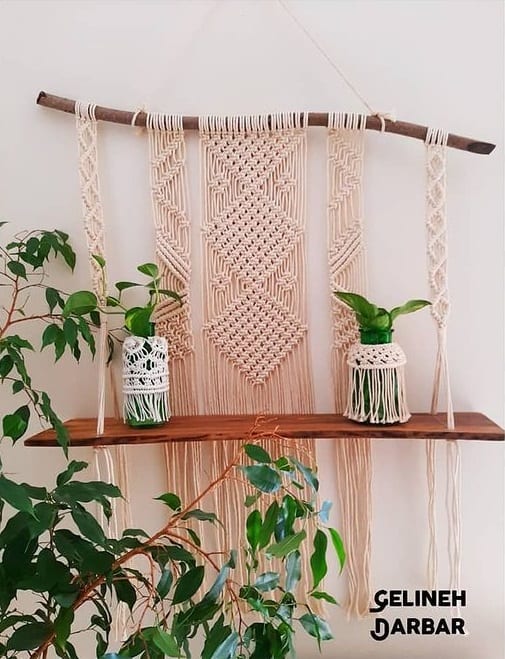 Source:  Instagram
Hanging wall shelves always are best when it comes to creating floating touch. Shelves like these are not simply good in appearance but are extremely for storing the small. However, it is good to paint them to make such shelves more water resistant.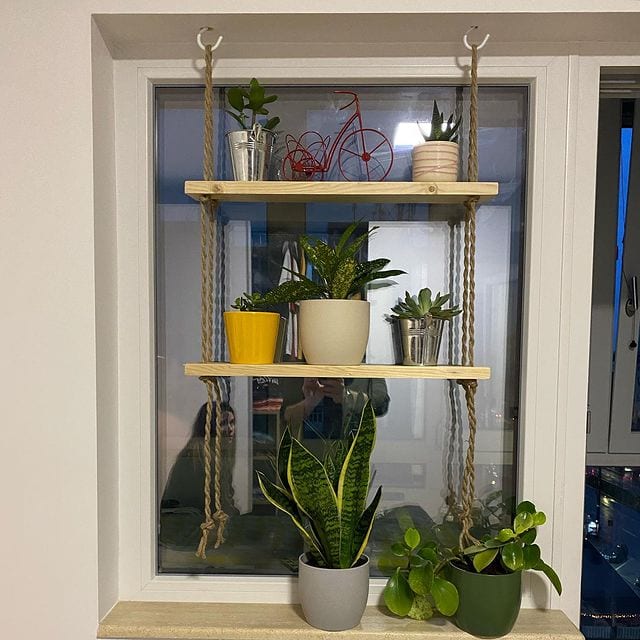 Source: Instagram
A new style hanging oak shelf, set onto a peanut shaped oak board. The perfect looking shelf will be enough to give your corridor a welcoming and peaceful vibe. Put succulents or anything and see how it changes the whole environment. 
Walnut Floating Shelves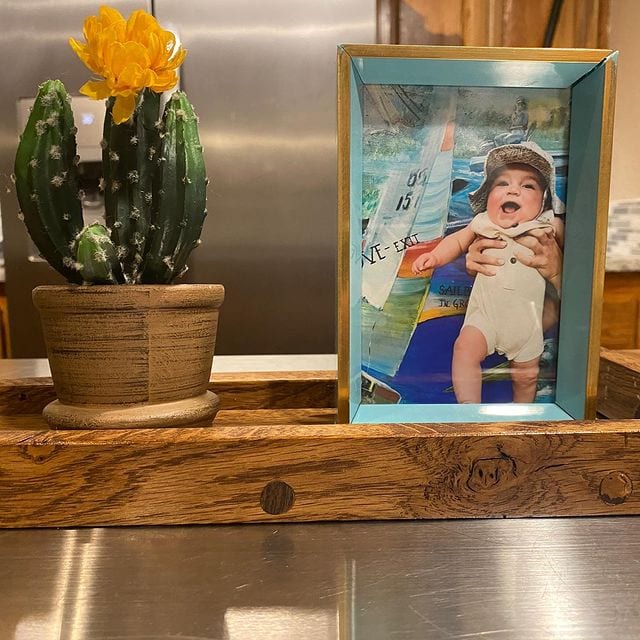 Source:  Instagram
Every time I walk into my kitchen I have to smile at this shelf. Wonderfully distinctive and easy to create shelf;  having a great potential to transform any corner you place with distinctive design and usefulness. 
Beech Tree Floating Shelf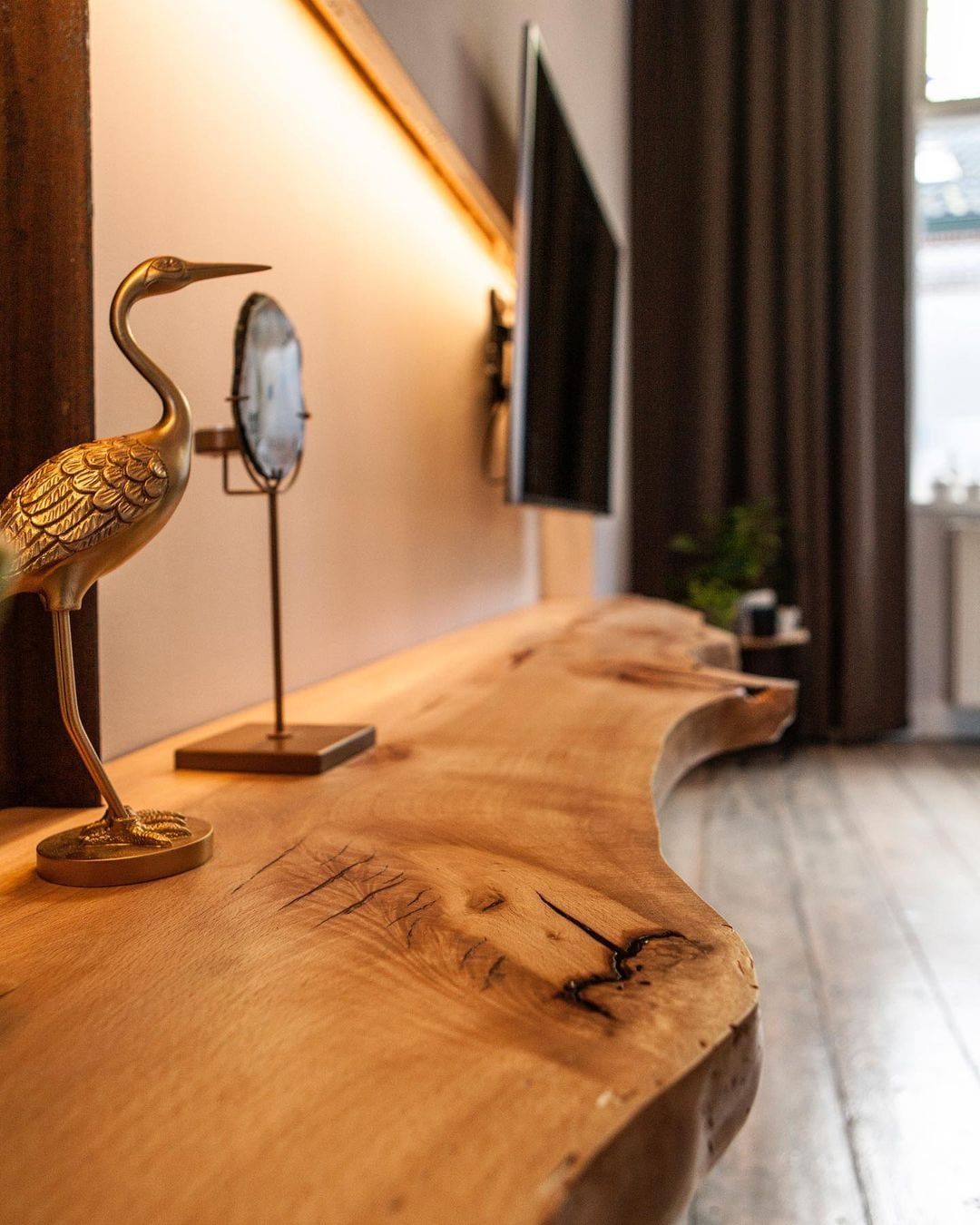 Source:  Instagram
Do you like the steel beam part as much as we do? A while back I saved this massive Beech tree floating shelf so I can share it. This is the perfect shelf to add in your living room if you have been craving for a better looking shelf for some time. 
Wrapping up
The trend of floating shelves will never go to an end because they always provide the easiest way to enhance the storage capacity without having to spend your hard-earned money on bulky furniture. Floating shelves are quick to make and are stylish enough to amp up the beauty of the wall instantly.
They are attached to the wall with invisible support therefore give a beautiful floating feel. They do not just add storage but also keep things organized and put your favorite collectibles within your sight.  You can have them to show off kitchenware or tableware accessories, display artwork, and can put a personalized spin on a gallery wall. 
FAQs
How much weight floating shelves will hold?
The weight capacity may depend upon the wood your shelf is made of, how deep the shelf is and the number of studs used, all these factors combined to determine how much your floating shelf can exactly hold. In typical, a shelf can stand up to 30 to 75 pounds.
Are floating shelves durable?
Floating shelves are sturdy even though they have no visible support and are made from two parts. They are also inexpensive, quick to build, and can hold up to seventy pounds of weight depending on the material of the wood and how it is installed. 
How should I display items on the shelf?
To get the best arrangement, remove all items you already have on your display shelf. Clean and be aware of the theme of the back wall, if the back of the wall has lighter colors displays darker items, and vice versa. Now, do not overcrowd the display instead put the best item with a bit of space on your display shelf.
What should I put on my decorative wall shelf?
Go around the house and collect a bunch of items that you feel can fit well in your vignette. Put anything to style up the shelf ranging from vases, books, plants, picture frames, vase filters, letters to monograms, small mirrors, framed certificates, candles, lanterns, small sculptures, and orbs.
Why do floating shelves sag so much?
Floating shelves sag because the hardware does not hold up over time. The sagginess often results in things going sideways or sliding off the shelf. Sometimes, it can fall right off. It all depends on how the shelf is installed, it'd be better if you 'd get assistance from a pro in installing a shelf.