What Depth of a Shelf is Best for a Kitchen
Hot trend alert! Lots of you have been choosing to ditch your fitted units for stylish and open kitchen shelves. We love this trend because of how practical it is, and as a team of absolute shelving gurus, we've got all the tips right here on how to get the most out of your fantastic new kitchen storage solution.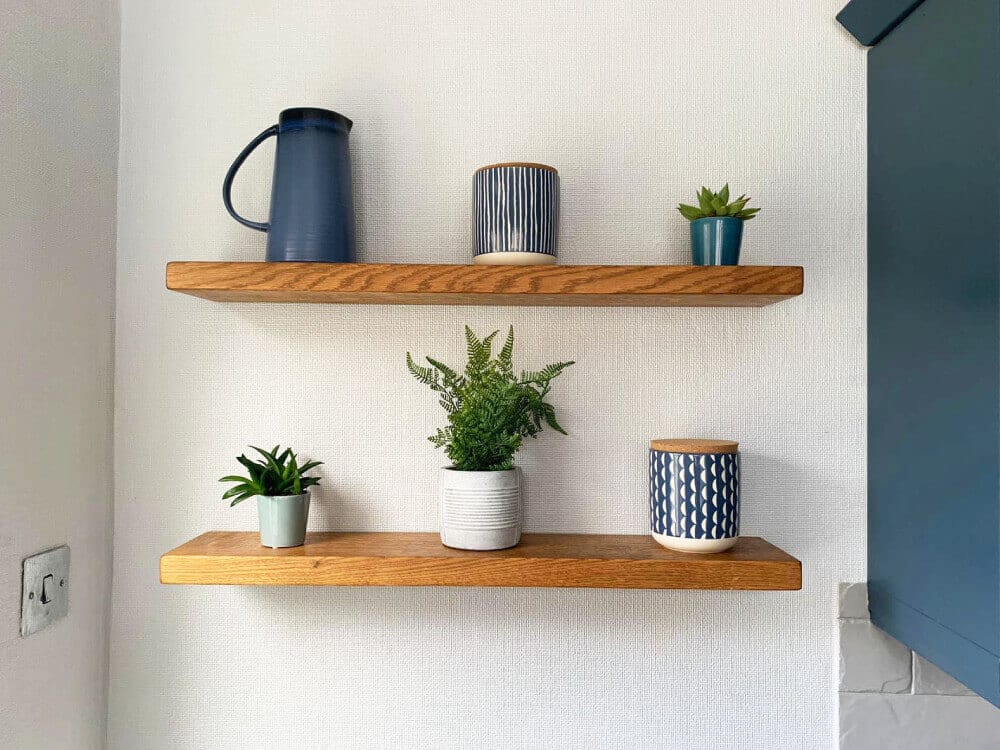 Shelves Or Cabinets
Kitchen Shelves are a far more space-efficient and money saving option than cabinets. They also don't block the light and have a much more open and light feel. The best part is you can easily install them yourself, and don't need to waste time and money on contractors.
The Best Kitchen Shelves
It depends on whether you are going for the minimalist or maximalist vibe. Floating kitchen shelves have an airy, modern feeling and will look amazing on a modern kitchen wall.
Meanwhile, bracket shelves are a good choice for anyone who prefers the rustic or industrial look in their space.
The Best Measurements For Shelves
The thing to remember with kitchen shelves is they need to be practical for storage. Therefore we would recommend purchasing shelves with a minimum depth of 15cm. You should also account for how much space the shelf will take up, so you probably don't want it much deeper than 30cm.
With regards to thickness, a 25mm shelf will be sufficient to support up to a 35kg load, however, you may elect for a chunkier style to fit with the aesthetic of your kitchen.
Solid Wood All The Way
For the most sustainable material options, go for solid wood. The wood we use comes from FSC and PEFC certified woodlands, and is made using 0% wastage processes. Not only are you getting the highest quality and most durably made kitchen shelves, you are also reducing the impact you'd make on the environment, compared to if you used plastic.
Remember, we create your shelf to order from character-grade oak or pine, so you can be sure that the product you get will be beautifully unique and made to last. Your kitchen shelves can be customised per your requirements, and there are nine high quality colour finishes to choose from.
When you order from us, you're ordering from real people who can accommodate you and treat your product with the care it deserves, rather than it being factory-cut and mass-produced.